Many cam girls want to read testimonials and opinions on Chaturbate.
It's very important to choose well because no one wants to work with a bad cam site. Chaturbate features many innovative solutions and has many perks:
The amount of traffic, the chance to make the shows your way or being able to use little programs called apps and bots to customize your chat room, makes Chaturbate an attractive choice for those who want a great experience while on cam.
Many girls started working with Chaturbate thanks to us, and we've asked them about their opinions on Chaturbate. All pictures are real and provided by its owners.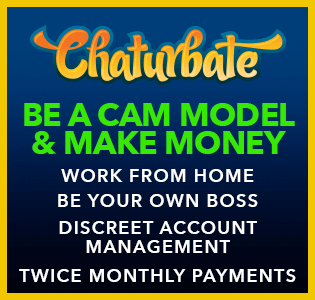 Testimonials and opinions on Chaturbate from real cam girls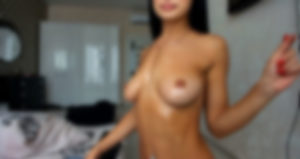 "I've been working with Chaturbate since January 2015, and i already made more than $200k since then. I already had some experience when i signed up so i knew what to do to bring customers quickly to my chat room.
The "New" tag that Chaturbate applies to new models also helps a lot, and that 7 days are crucial to build your list of regulars. Another thing i like about Chaturbate is how funny and open minded their members are.
They helped me in many ways and i got many requests from them to be my room moderators.
Now everytime someone bothers me, they kick him quickly, so less work for me. That keeps me focused on my show and helps me to make more money.
I've never had so much fun on cam and i really think it's because Chaturbate has a great community and the way the chat rooms work help to make it that way. My opinion on Chaturbate is really positive and i hope to keep working with them for many years."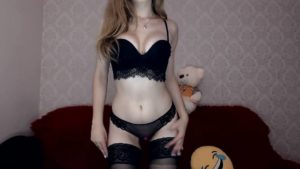 "I'm from Russia and the webcam modeling world in my country is all about studios, agencies, etc. I wanted to be free and i wanted a place to work comfortably and with lots of viewers.
My previous experience with my home country chat rooms was not so great, so i decided to change and give Chaturbate a try.I heard of them at a webcam models forum of my country and at first i did not take them seriously. I knew some girls were making big bucks but i was not too confident about my skills".
My english is not so good and i was a bit scared about what to do, or what to say if an english speaking customer asked me to do something.
Finally all my fears proved to be unfounded. I have made many friends while working on cam. I haven't blocked my own country because my countrymen have showed me true interest and love… and they are tipping all the time :).
How could i block them? Summarizing, my opinion on Chaturbate is really good and i recommend them, i'm having great fun and i hope it keeps that way."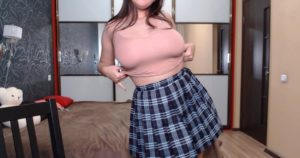 "I know i'm not the most attractive woman in the world, but i've always been a bit naughty and when i'm home alone i like to make some cam shows and earn some money. I've worked for many sites in the past and i haven't earned too much at the moment.
There are way more attractive women out there than me but to be honest i think there's room for anyone. I don't have the best body, nor the best tits, but i make fun shows and my regulars have fun with me.
We play games, we do some competitions ( thanks to the apps and bots ) and the audience likes that.
There are many models broadcasting at the same time, most of them gorgeous, but as i said there's room for all kinds of girls, and i'm truly grateful for being able to do what i do, from home and having such a great time while i earn some money.
All in all my opinion on Chaturbate is truly positive and i think you should try it."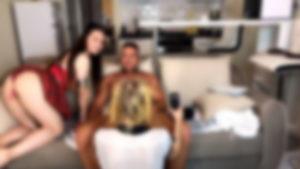 "We're a couple from the UK and we tried many sites in the last 3 years, at least five that we can remember. All of them were private chat focused, and we didn't manage to earn as much as we'd hoped.
We were ready to throw the towel, and then my wife convinced me to try Chaturbate. We've been working for them for the past 6 months and  we've earned a lot of money.
Our best month was August, we earned about $4k. Selling exclusive pictures and videos also helped, and now we have more than 3000 regulars.
We are very happy the way things are going. If i had to give you some advice it would be to never give up and keep doing what you feel you need to do to succeed.
We've achieved these earnings by working 4 hours a day. The first weeks can be though, but my advice is to keep at it and you will have your reward. Definitely, our opinion on Chaturbate is really good and i encourage you all to try it."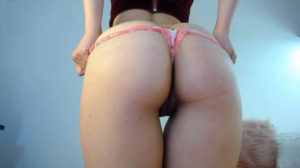 "I'm a professional model and i've worked for many well known firms, but i've always had a naughty side and i really wanted to be on cam, not just for the money, but for the excitement and the fun.
My schedule is really tight and i don't have time to build up a list of regulars. My commitments do not allow me to broadcast more than 6 ours a week, and with such tight schedule, i needed a site that could provide many potential customers quickly.
That's why i decided to try Chaturbate.
The amount of traffic this site has is amazing, and that allowed me to have lots of spectators in no time, just by showing great pictures of me in real time.
I think Chaturbate has the best effort / time ratio and if you don't have much time to be on cam, it'd be my first choice. My opinion on Chaturbate is really good. It's a webcam site you should try, period."