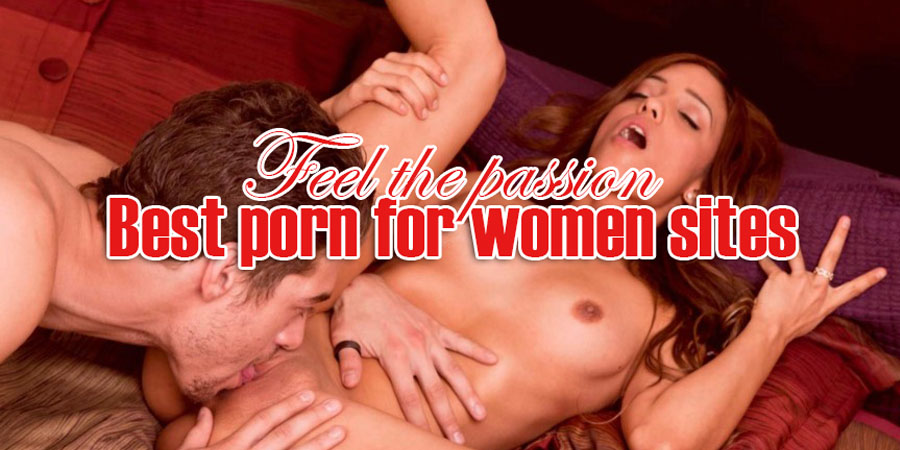 More and more women are watching porn everyday, that's a fact. What do women who watch porn look for?
How is porn for women different from porn for men? Are there any premium porn websites for women?
All those questions and more are answered in this guide with the best porn for women sites on the Internet.
Most women that watch porn on the Internet are looking for a more authentic and closer experience than men. It's not enough for them to watch a guy ruthlessly fucking an attractive woman, they're looking for scenes with affection, passion and complicity, something that regular porn videos lack.
Finding all of that today is possible. There are a few porn sites for women where the experience goes beyond pure sex and you are about to know everything about them.
I've tried numerous erotic porn sites in the past months, looking for adult experiences that made me feel more engaged. I don't really need pornstars videos anymore, just a good story, hot realistic sex, and lots of passion.
Stay with me because I'll tell you all about the best romantic porn sites for women this year.
Bellesa Films Review

Bellesa Films one of the most popular porn for women sites. Not only does it offer quality porn scenes, but it also has an erotic story section and a blog with the latest trends in sex, always speaking from a woman's perspective.
If that wasn't enough. Bellesa has an online store with a wide range of sex toys for women and men as well known as the BuzzFeed AirVibe, the Aurora by Bellesa or the Satisfyer Men.
You can also purchase sex toys for use with your partner activated by remote control, so you have at your disposal a wide range of products to increase your enjoyment of watching the videos on this website.
Navigating through Bellesa's website is really easy. The contents are grouped into categories so you can find what you are looking for quickly. These categories are:
Lesbian
Female Orgasm
Pussy Licking
Kissing
Petite
Threesome
Couples
Latina
Fingering
Athletic
Cowgirl
Redhead
Blonde
Blowjob
Brunette
Cumshot
If you have seen a girl that you find particularly attractive, you can also search by the name of the pornstar that has caught your eye.
There are no less than 89 different girls, including stars like Adria Rae, Demi Sutra, Athena Faris, Izzy Lush, Karla Kush and Jillian Janson.
One feature that we liked about this website is that the scenes are classified according to the tempo. Can be sensual, passionate, or rough sex scenes.
There are scenes shot in many different locations and situations. ( In the shower, after breakfast, in the kitchen, on a trip, in the hotel, in the gym, outdoors )
Any situation that would make you horny in real life you will find it here without a doubt. Just let your imagination fly.
The scenes are very well cared for and the performances are convincing. In the passionate scenes category, it is common to see some nice creampies, which makes the scene even more authentic.
Bellesa Films subscription plans
2 days for $1
7 days for $7
1 month for $24.99
1 Year $89.99
I think those rates are perfectly reasonable given this is one of the most popular porn sites for women right now. I truly believe that you'll like what it has to offer.
What is my overall opinion on Bellesa Films? I think it's a good porn site for women with romantic and sensual HQ scenes.
But be warned, depending on the scene you may not notice much difference with regular porn videos.
This doesn't happen too often but in general, but it's true that I found videos on this site where everything was just good hot sex, but with no to little character development or other features.
My advice is to take a look at the sensual or passionate categories first because in there you'll probably find what you're looking for. 
Our opinion on Bellesa Films
Pros
Extremely hot sex
Cheap subscription plans
Loads of content
4K videos
Cons
A few scenes lack passion
XConfessions Review

XConfessions is a famous erotic porn site created by the acclaimed adult filmmaker Erika Lust. 
Erika Lust has a different way of doing things and you can tell. This is how she works: She basically shoots short movies based on the best sexual confessions received on her site.
You are free to send one btw, and if it's chosen to film a scene, you'll be rewarded with a 1-year subscription to the website and the satisfaction of seeing how your confession comes alive.
XConfessions has a really extensive movie catalogue with stories about desire, intimate relationships and various fetishes. More than 250 movies are available.
Anyone who has seen Erika Lust's films know that they have a premium feel, and it shows in every second of the footage. Beautiful shots, elaborate lighting and intimate, passionate scenes that are very much to the taste of women looking for a special kind of porn.
In Erika Lust's films, not everything is about sex though. It is common to mix it all up with a script along with a much more worked on character development. The sex scenes are also more realistic and more focused on passion than anything else.
Apart from all this, the most remarkable point of XConfessions is the amount of content available. There are 32 categories available that encompass practically everything that today's porn has to offer.
Romance
Gay
Lesbian
Trans
Anal Pleasure
Bisexual
Massage
Squirting
Roleplay
FoodLovers
Documentary
Music
BDSM
GroupSex
Masturbation
Public Sex
Voyeurism
Quickies
Fetishes
Oral Sex
Queer
Parties
Couples
Menstruation
Shibari
Pegging
Threesome
Comedy
Outdoor
Taboo
LGTBQ+
Pregnancy
There's also a behind the scenes section with interviews with actors, directors, etc. Another great feature is that by just signing up for their newsletter you'll receive a free movie, so what are you waiting for? Get it now!
XConfessions Premium plans
The XConfessions Premium subscriptions are not too expensive and suitable for almost anyone IMHO. There are 3 subscription plans:
1 month membership for $34.95
6-month membership for $125.70 ( $20.95 a month )
12 month membership for $143.40 ( $11.95 a month )
It's possible to get some discounts throughout the year ( like BlackFriday deals ) so keep an eye out for that.
Considering that there are over 250 quality movies and regularly updated content we find these rates reasonable.
Is XConfessions worth it? Certainly, if you're looking for adult stories with more than just sex, it's an excellent choice.
Erika Lust's work exudes quality and we believe that you will appreciate the effort that goes into creating adult stories with the right ingredients of desire, passion and sex.
Our opinion on X Confessions
Pros
Sign up and get a free movie
Fantastic erotic scenes
Over 250 movies available
4K videos
Frolic Me Review

Frolic Me is an erotic video website with daily updates and carefully selected contents for the most demanding women.
The scenes on this website are extremely well cared for, mainly because they were filmed in "interesting" locations such dark alleys, in the middle of nature, on the beach or at the swimming pool.
Each scene on this website has a short preview of just over a minute that doesn't show much but enough to grab you.
Full videos are approximately 45 minutes long, which is more than enough to have fun and an orgasm…
All the scenes have an associated photo gallery with more than 100 stills to help you remember the best moments of each one of them.
One interesting feature of Frolic Me is that the videos are available in up to 4K quality, which is appreciated in an artistic / romantic porn site like this one.
And it doesn't stop there. Along with the exquisite videos and photo galleries, hot audio stories are available as well, which definitely come in handy when getting horny is an obligation.
Frolic Me is a high-quality website and you can tell that from the very first moment. Contents are easy to find and watch, thanks to the huge porn categories number available.
To name a few, you can find videos from the ASMR, Couples Fucking, Female Masturbation, Hairy Pussy, Lesbian Porn, Lingerie, Hotwife Sex, Outdoor Sex, Sexual Fantasy, Shaved Pussy, Stranger Sex, Threesome Porn or Voyeur Sex categories, among many others.
This website also has an online store with sex toys of all kinds, including bondage. The store allows you to buy vibrators, dildos, men's sex toys and sexy lingerie.
Frolic Me subscription plans
1 year for $48.30 when it's 50% off. Regular price $96.60
Only one month for $27.75
Renewable monthly for $12.05
One week trial for $5.95
Free Stories Membership which allows access only to the written stories section ( no videos )
Getting a one-year subscription for just under $50 seems like a steal to me. This is by far the cheapest erotic porn site right now, and it's really hard not to recommend it.
You can pay by credit card or Paypal and as usual in the best porn sites for women, the billing is totally discreet, so no one will know the origin of the charge.
What's my opinion about Frolic Me? Definitely, I think it's an excellent porn site for women because all the content is clearly oriented to satisfy women's sexual fantasies and I think you'll clearly notice the difference from traditional porn.
I think you should try it, alone or with your partner and I think you'll both enjoy much more watching this than the usual free porn videos, which in the end, end up being boring.
Our opinion on Frolic Me
Pros
Realistic scenes
It's the cheapest site
Alternative content like audio stories and photo galleries
4K videos
Cons
No 4K videos, only up to 1080P
You can only download 6 movies a month
PinkLabel.TV Review

Pink label TV is known as the Netflix of independent porn. It basically serves as a platform for adult filmmakers to show their work freely and without ties.
That means it's an excellent platform to enjoy romantic and erotic porn movies, just the kind of content that women enjoy most.
There are scenes ranging from softcore to hardcore, with or without a plot, and less common content such as sex education videos or documentaries.
If you aren't afraid to try new things and you have never watched independent porn before, this is a great alternative to start consuming that kind of content. Here you will find:
Restored vintage films
Black and white films
Adult Documentaries
Non-explicit erotic films
Subtitled Porn for the Deaf
Female to male porn
Porn run by transsexual women
Single or mutual masturbation videos
Adult films with a plot
Porn Comedies
Films from porn festivals such as San Francisco, Berlin, etc
Films about sex education
Outdoors and in nature sex
Lesbian films
Gay Movies
As you can see, the variety of content offered by this website is very high and the best thing about it is that many of the scenes are actually complete, 90 minutes long movies which also come with a brief preview for non-subscribers.
PinkLabel.TV allows you to watch its contents by renting them or by subscribing to PinkLabel Plus.
The rental option has two possible options. You actually buy the video/movie forever, which will be added to your personal library, or you can rent it for a lower price for 48 hours.
We recommend the first option because the difference in price between both modalities is small and we don't think it compensates a temporary rental by saving 2 or 3 dollars.
PinkLabel Plus Premium Plans
1 month for $25
3 months for $69.99 ( $23.33 per month )
1 year for $119.88 ( $9.99 per month )
You can pay with Paypal by card with discreet billing and gift cards are also offered.
What is my opinion about PinkLabel.TV? I think it's an alternative porn site suitable for all kinds of viewers, not just women.
It's true that most of the contents are women-oriented and in line with the type of porn we usually like, but if I had to give a broader definition about it, I would say that it's a suitable website for non-conformist people who are looking for something else and that doesn't feel satisfied with the commercial porn we all know.
Our opinion on Pink Label
Pros
Many different movie genres, including vintage
Independent porn clips
Inclusive content hard to find on other websites
4K videos
Cons
Price could be a bit lower
Couples Cinema Review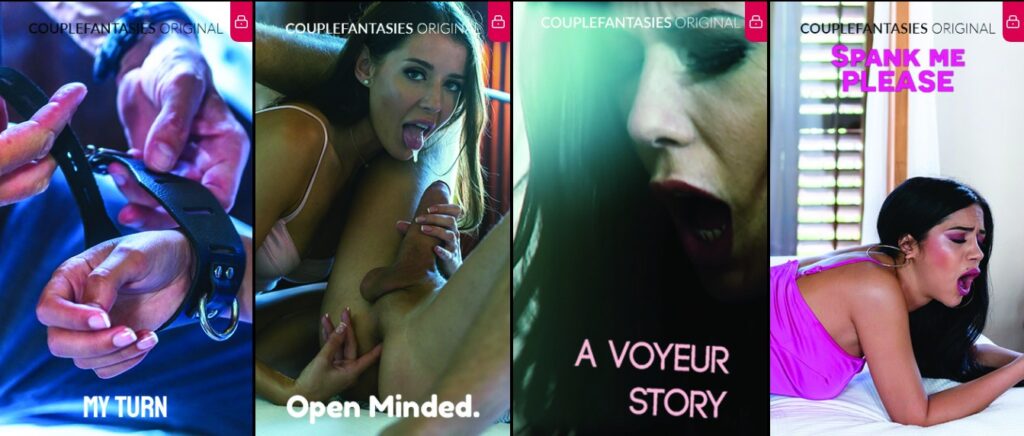 Couples Cinema is an erotic porn website where most of the scenes show couples in various hot situations.
The contents of this website are provided by several independent adult film producers, so it is normal to find little known names and a more "amateur" product so to speak since there are no big stars or high budgets.
That doesn't mean the product is bad, far from it. Couples Cinema's films are quite authentic and realistic.
A positive feature of Couples Cinema is that you can watch short previews of each scene. They are not particularly explicit, but enough to imagine how the chosen scene will be without spoiling anything.
The movies on this site are not downloadable so streaming is the only option. Fortunately, most videos are available in Full HD 1080P quality.
The content can be browsed by category, production company or recommendations. Into the categories section you can find this:
Couples Cinema Originals
Couples
BDSM
Groupsex
Threesome
Lesbian
Outdoor
Fantasy
First-timers
Voyeur
Educational
The list of producers providing content is quite long. These are a few:
Pink & White Productions
Spark Erotic
Mario Ancewicz
Gentle Desire
JoyBear
Verso Cinema
Petra Joy
Madison Young
Fox House Films
Maria Beatty
And many more…
Couples Cinema Subscriptions
There are 3 Couples Cinema subscription plans.
1 month for $9.99
3 months for $24.99
12 months for $99.99
Is Couples Cinema a good choice? This site has its own exclusive niche content. Therefore you will not find it elsewhere. If you're into passionate stories, but without much makeup or glitter, it might be an alternative you'll like.
The scenes are well shot, with unconventional camera angles, dim lighting and lots of close-ups. These are the kind of things that I like when I'm watching porn because they increase my horniness.
To sum up, it's probably not the best erotic porn site in the world, but that's not a negative thing especially considering its price. Worth a look.
Our opinion on Couples Cinema
Pros
Hot stories
Realistic scenes
Indie movie feel
4K videos
Cons
Movies can't be downloaded
Lustery Review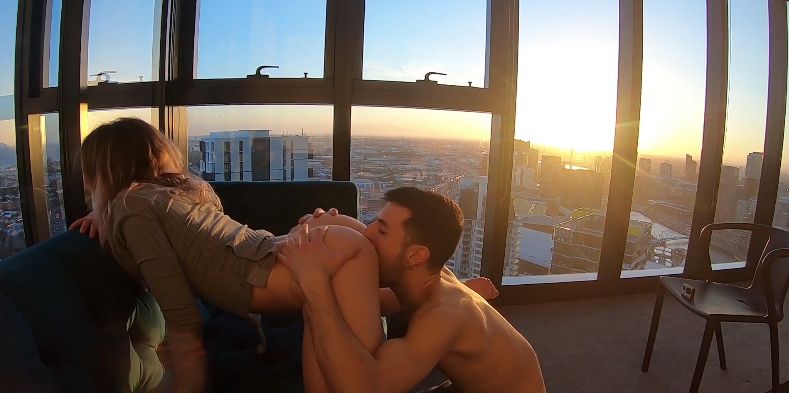 Lustery is a porn website where real couples upload their own videos. Step by step it has become a reference for those looking for authentic and realistic porn videos. This is certainly refreshing in the increasingly commercial porn business.
Besides the purely visual content, Lustery has other interesting functionalities, such as a sex blog or a podcast with interviews to actors, filmmakers and people related to the world of porn.
Something that stands out especially in Lustery's is how professional the website looks.
Its really easy to use and allows you to browse by selecting multiple parameters like scene type ( Home sex, outdoors, Kink, Quickie, Vlog ), date, relationship type ( closed, open, primary partners, regular lovers, life partners, married ), age or language.
The videos are totally authentic, as you would expect. We know that because some well-known couples are here and you have probably seen them before elsewhere. That's a good sign because indicates the site works as intended and is generating profits for them.
The complicity, excitement and passion are clearly visible on most scenes, and that is something that touches you because it's almost like watching stolen intimate videos.
Each video has a short 15-second preview for non-subscribers. It's not much but for us, it was enough because they're quite explicit and show just enough to know what you're going to find.
The full scenes vary greatly in length but most last between 30 and 60 minutes.
Lustery Memberships
Lustery has 4 subscription plans. To view them, you must register on the website with a username and password. Once you do it you will see the available memberships:
Free but with limited access: You can only view previews and couples' profiles
1 month for $25
3 months for $45 ( $15 per month )
12 months for $96 ( $8 per month )
Prices are similar to other erotic porn sites, so nothing to comment on that. The question now is if Lustery worth it.
Definitely, I'd say yes because if you're looking for real amateur home videos, it doesn't get much better than this.
You won't find carefully edited videos or plotted scenes here. Just passionate and authentic couples sex, and if that's what you're looking for, you definitely should check out this site.
Our opinion on Lustery
Pros
Real couples sex
Authentic feeling
Raw porn
4K videos
Cons
Movies can't be downloaded
Sssh.com Review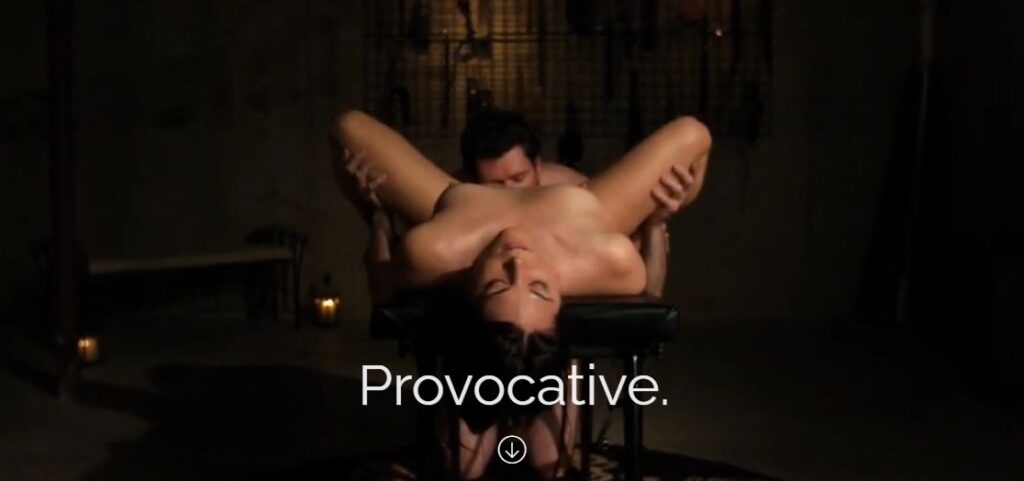 Sssh.com is a porn site that has received numerous awards since its creation in 1999.
Its director Angie Rowntree is a strong advocate of ethical porn, that is, one that maintains and protects the rights and safety of workers in this industry.
Sssh.com has an extensive collection of exclusive films and scenes. They differ from other women's porn sites in their great attention to detail, truly breathtaking close-ups, and sexually powerful stories. Plus, they're recorded from a woman's perspective, so you know you'll like it.
In addition, this site offers artistic photo galleries, sex education videos, erotic podcasts, and a novel and story section. It is therefore a very complete adult porn suite.
One of the negative aspects of this website is that non-subscribers have to subscribe blindly, as there is no possibility of seeing video previews or anything like that. We think that is a poor decision from a commercial point of view.
The site is not very different from other independent porn sites oriented to women. Web browsing is fast and easy. Videos are grouped by category/tags and it's just a matter of seconds to locate the contents you want to watch.
The videos have more complex plots than usual, which is not surprising since it is a very exclusive niche website. Don't expect an Oscar-winning plot either, but it's enough to create anticipation and sexual desire.
SSSh.com Subscription Plans
Sssh.com has 4 subscription plans.
2 day trial for $4.95
1 month for $19.95
3 month for $54.95
1 year for $99.95
Obviously, the annual subscription is the one with the best value. To begin with, we would perhaps recommend that you take the 2-day trial and if you like what you see, go ahead and get the annual subscription.
We think the other options do not have the best value for money, frankly.
Is SSSh.com recommended? It's a very exclusive website with high-quality content that you won't see on other sites.
If you are looking for detailed scenes and sexually empowering stories, you'll surely like this site. Don't forget that this is porn for women made by women and that, I assure you, it shows.
Our opinion on Sssh.com
Pros
Quality exclusive content
Interesting features such as podcasts and sex education videos
Scenes are hot and intense
4K videos
Cons
No previews for non-subscribers
Yanks Review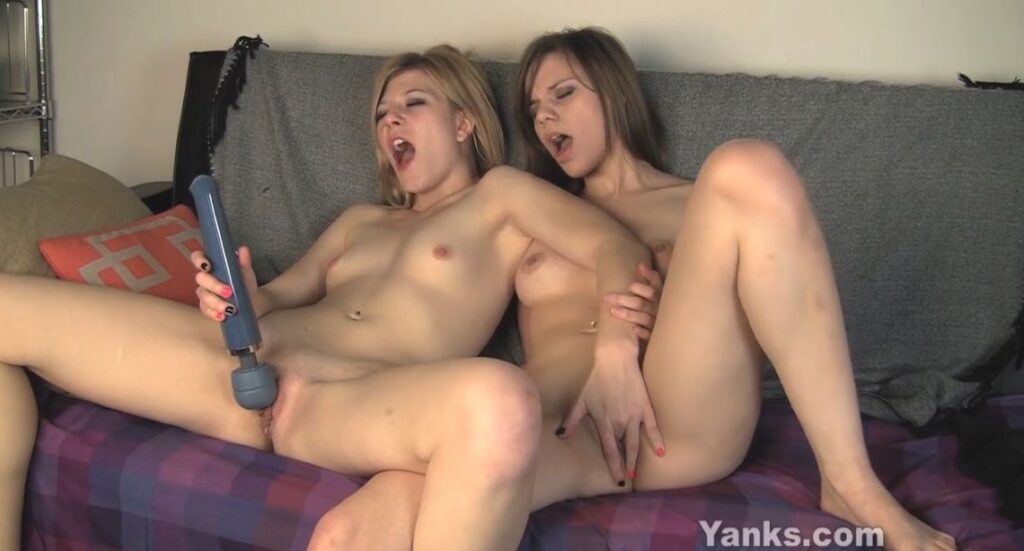 Yanks is a niche porn site that focuses on capturing the excitement and pleasure of female masturbation.
The content of this website is very authentic since the girls that appear are all amateur, and do not fake their orgasms.
The scenes are recorded by female videographers as well since that helps the girls to have more confidence and to express themselves more naturally.
In short, it's a porn site made by girls, for girls. If you're curious to see women masturbating and cumming freely, without a pre-established script, Yanks is a website that you should consider seriously.
Another aspect that adds authenticity and realism to this website is that the women who appear look like normal people and not like pornstars.
Many people prefer to imagine sexual relations with normal-looking girls rather than pornstars, and if that's your case, it's another reason to choose Yanks.
Now you might wonder: "Okay, it sounds good, but how is the content? Is it worth it?"
The videos on this site are mostly solos, but there are also quite a few scenes with two or even three girls at once.
The scenes are basically of girls masturbating in various positions and situations, with vibrators, manually or with some help from their friends.
In case there are two girls in the scene, oral sex has quite a lot of prominence of course. It's easy to get horny watching two totally amateur girls licking their pussies slowly, no matter if you're a man or a woman.
On some scenes, the orgasms are quite spectacular I must say. I particularly liked the squirt series, because, well, they're explosive!
One of the reasons I liked this site's videos is because they look unadulterated. There's not a lot of editing involved so the videos are shown almost exactly as they were shot, which adds to the authenticity.
Using the site couldn't be simpler. You can browse from the model section one by one or go to the video section and filter by solos or lesbian scenes.
Yanks Memberships
Yanks has 4 different subscription plans available depending on how long you want to be subscribed. They are as follows:
1 month for $39.95
3 months for $71.95 ( $23.98 a month )
6 months for $119.85 ( $19.98 a month )
12 months for $189.95 ( $15.83 a month )
The fact that it is a niche website means that the prices are a little higher than usual. I think that the subscription that has the best cost/enjoyment ratio is the 3-month subscription, especially if you don't know if you're going to like it beforehand.
Later on, you can consider continuing with longer subscriptions but to start with, I would personally choose the 3-month subscription.
Is Yanks.com recommended? If you like to see girls masturbating in unfiltered, authentic and full of passion scenes, then you'll definitely like it, even though it has a price tag above its rivals.
Our opinion on Yanks
Pros
Amateur models
Authentic orgasms
Lesbic scenes are hot
4K videos
Cons
A bit expensive
Contents can become repetitive