Apps and bots are one of the things that make Chaturbate unique. Many people do not know how to use them, and today I'm gonna show you what are my favourites apps and bots. But first, let me tell you something.
How do I change my room's subject?
Choosing the right subject for your room is quite important because it will show your demands to your viewers and what they'll get in return. The room subject is on top of the video stream. If you want to change yours, just click on it and write what you want.
It's important to write something appealing that draw your viewers attention. Take a look at other models rooms to get some ideas. You can use apps to change your room subject, and that's what we recommend.
For example:
'CrazyTicket': HOT SEX! SQUIRT! Cumshot! tip 50 #fuck #squirt #sex #fuck #riding #cowgirl #doggy. Type cmds to see all commands.
In this case, an app called "Crazy ticket" is being used. This app is mainly used to sell tickets for a hidden cam show later on. You start the show doing whatever you want to sell the highest amount of tickets possible before the hidden cam show starts.
If you plan to have sex on your hidden cam show, just give your BF a blowjob or something to warm up your viewers. I can assure you'll sell a lot of tickets this way. In this case, the price asked is 50 tokens, which is quite affordable.
Hashtags are used to let your viewers know what kind of things will be done once the hidden show starts. It's quite straightforward, to be honest.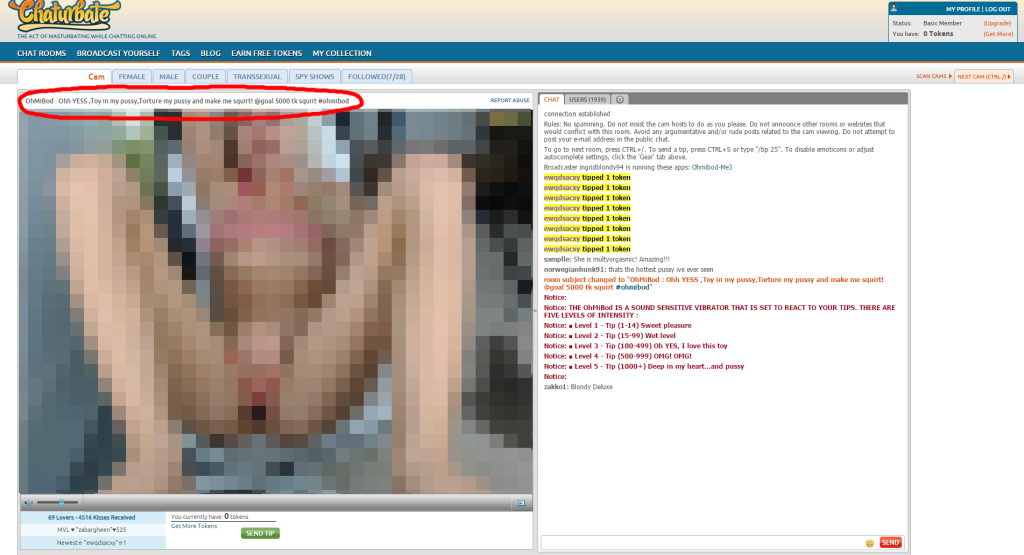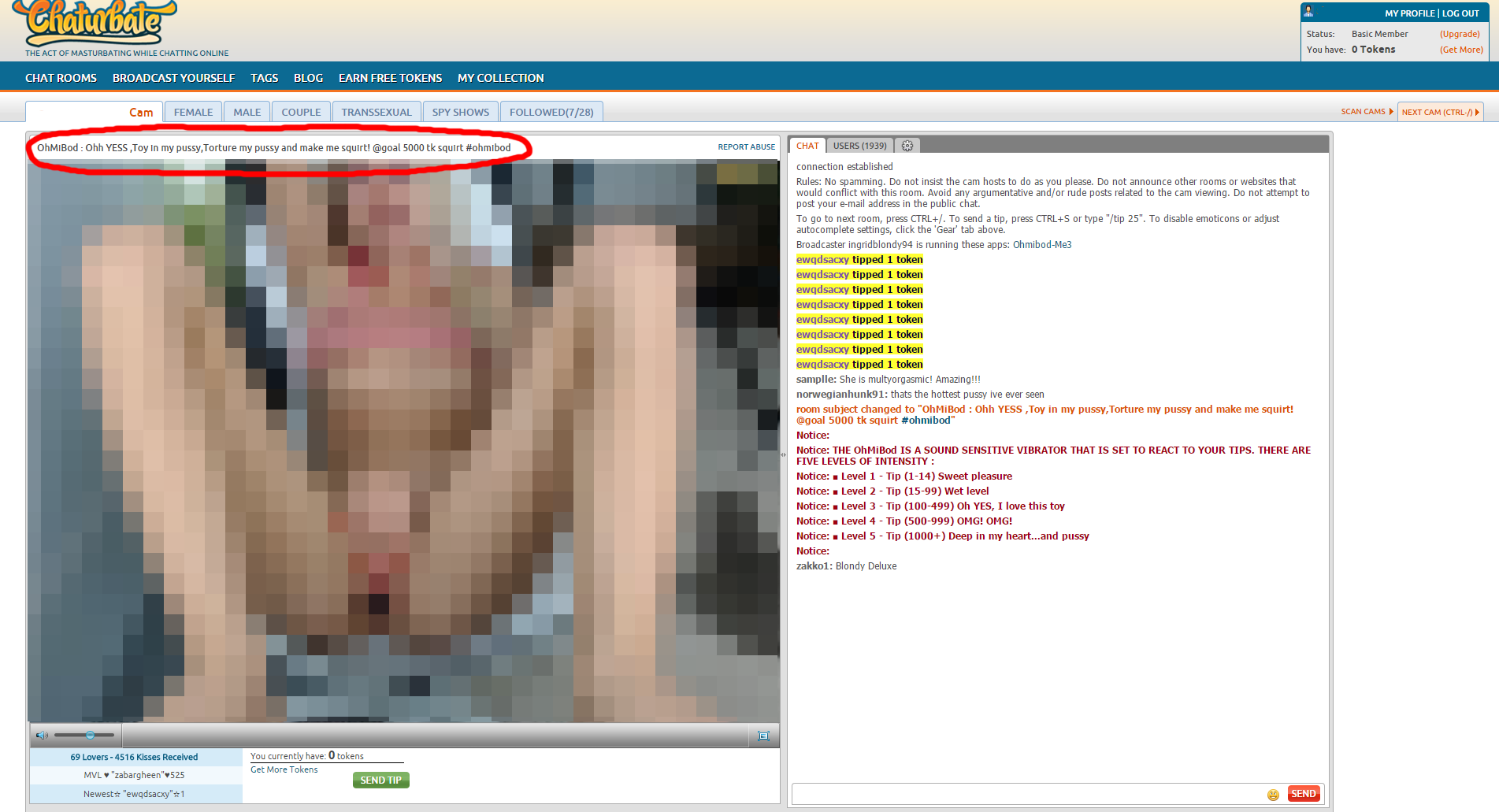 OhMiBod: Ohh YESS ,Toy in my pussy,Torture my pussy and make me squirt! @goal 5000 tk squirt #ohmibod
Use the Ohmibod-Me3 app and write whatever you want first, your goal and a hashtag. The Ohmibod is a sound-sensitive vibrator that is set to react to your viewer's tips.
This is the most used app related to the Ohmibod vibrator and the one you should use in case you have one.
These are just 2 examples of what can be done using the subject in your room. Use apps to customize it or just click on it and write what you want. We recommend using apps because that will allow you to make advanced shows like the "Crazyticket" one.