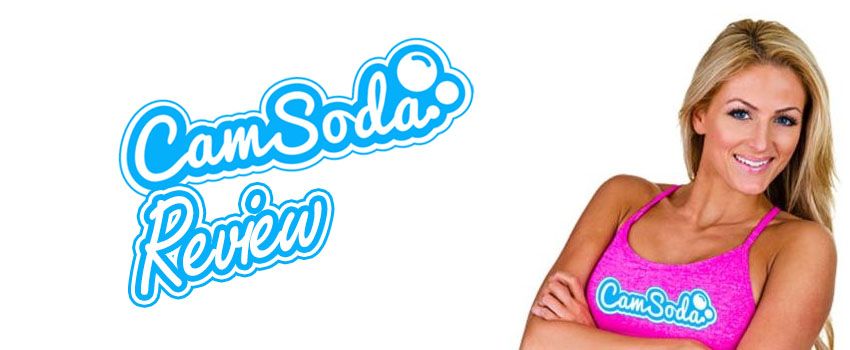 Hi, my name is Deborah and I've been working as webcam girl for several years. I want to tell you my opinion on Camsoda and if it's a website that you should consider. In my opinion Camsoda is one of the best cam sites right now and there are many reasons for that.
This website has recently turned two years and in a short period of time has become one of the best options to make money broadcasting on the webcam. If you want to know what Camsoda offers to webcam girls and boys, read on because I have a lot to tell you.
How much traffic does Camsoda have?
Camsoda currently has more than 1 million visitors a day. It's a pretty high figure that starts to separate normal webcam sites from those that are really good. The number is increasing and I still don't know what Camsoda limit is.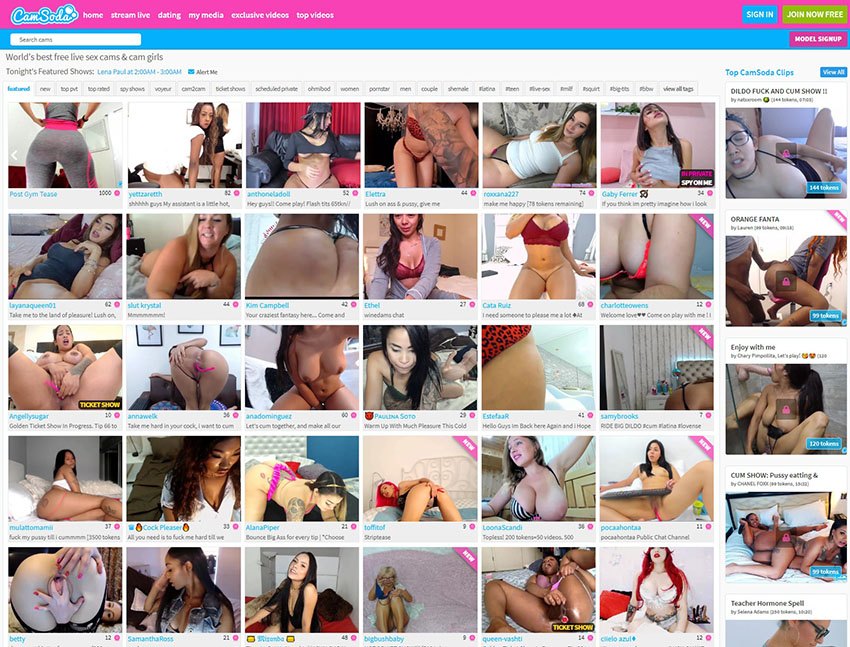 How much money i make on Camsoda
Camsoda is a camsite where it is relatively easy to make money. People from all over the world visits it daily, plus tips are really generous. As usual at the beginning it may cost you a little if you have no experience but the normal thing is that in a few weeks you are already earning 3 figures per week or more.
I make more than $1000 every 15 days. It may not be much, but I don't spend more than 2 hours a day and I know girls who make three times as much or more. I know there are girls making over $6000 a month so if you are pretty and your shows are good it's possible to make very big amounts of money.
These are the screenshots of what I earn per month, so you can see that it's true.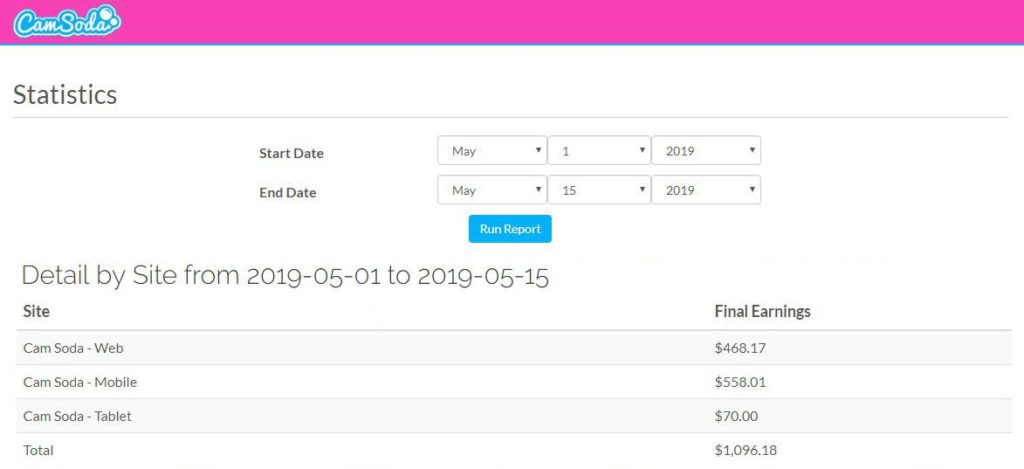 Camsoda Token Value
In Camsoda you get $0.05 to $0.055 for each token you make. The model can set the rates.
Camsoda tokens price
If you'd rather watch then these are the different payment options:
25 tokens FREE when you sign up
200 tokens free. No ads, you can send PM's and adjust tip sounds for $19,95
100 tokens for $10,99
200 tokens for $20,99
400 tokens for $39,99
550 tokens for $49,99
800 tokens for $69,99
1205 tokens for $99,99
Camsoda Perks
Camsoda features several perks that made it what it is today. These are Camsoda's main features:
Easy to use for both users and models.
It has many payment methods available
You can get up to 55% revenue share as a model
You can block states if you live in the U.S. or entire countries.
Besides you have other typical features. You can sell photo or video packs, you get DMCA protected broadcasts and you can even get support for your health insurance, which is a rare perk if you ask me.
What models can you find?
Guys and gals from all over the world broascast on Camsoda, so it's very possible that you'll find what you're looking for. Brunettes, blondes, latinas, asians, big or small tits, big butts,  straight or homo couples… you name it.
What do I have to do to broadcast?
Camsoda is a fairly simple website to use. To broadcast you need to create an account, sign a performer agreement, upload your id pictures and finally set up your payment info. It's as easy as that. If you do it right you'll be broadcasting in less than 24 hours.
The process is quite simple, once you sign the required documents, you will have to send a photo of your face holding your id. This photo should be sharp enough to see your face and your identity document together. Finally you will be able to choose between your preferred payment method.
Camsoda payment methods
There are many different payment methods on Camsoda. Here is what's available:
Checks
Bank transfer
Direct Deposit
Paxum
Payments are made on a weekly basis, so it's quite fair and convenient for almost everybody. I never had problems with that and i have to say that payments got in my bank account always on time.
Conclusion and opinions on Camsoda. Is it worth it?
In my opinion Camsoda is a great alternative to other adult webcam sites. As it haves fewer users and models than other cam sites, it is easier to be featured on the first page, as there is way less competition.
The site works well, it is easy to use and has a friendly help staff that responds quickly to any queries you make.
The models have at their disposal applications and other stuff for their channels, in a similar way to what is done in Chaturbate, but simpler. This is useful for people who have problems with Chaturbate applications complexity.
The payment methods are varied, although they are quite focused on models from the United States. If you are from another geographical area you won't have much to choose from and perhaps Paxum is the best option.
It is a page that I could recommend to you if you come from other pages where you have not been successful or where there are too many models to beat.
The traffic is perhaps of a worse quality if we compare it to Chaturbate but it is not a deciding factor imho. If your show is good, you're going to make money anyway. All in all i give it a solid 8 out of 10 a definitely is a cam site you should try.
Our opinion on Camsoda
Pros
Up to 55% revenue share for broadcasters
Easy to use
Health insurance support
Make money with your own photos or videos
Decide your rates
States and countries can be blocked
Cons
There are other cam sites with more traffic