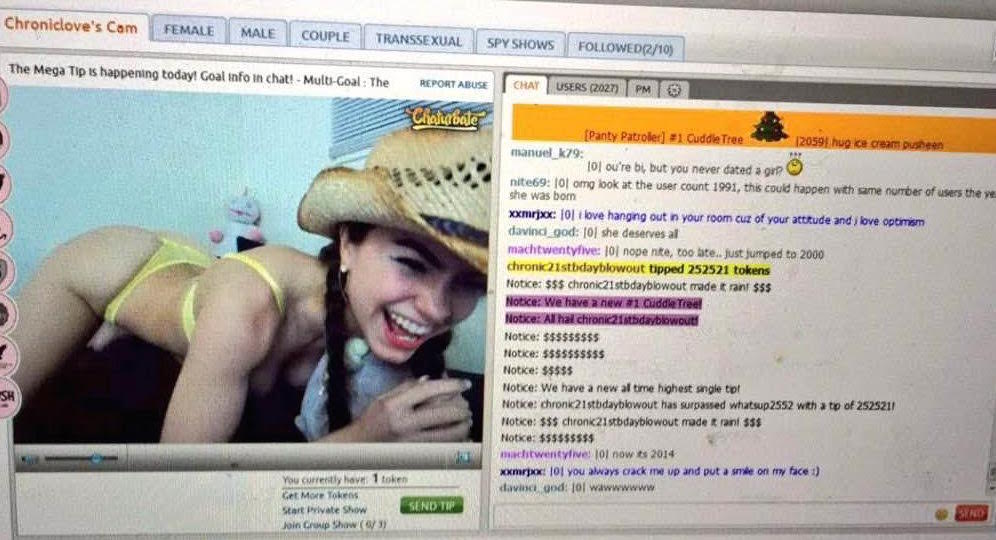 One of the good things about Chaturbate is that anyone can make lots of money. Does not matter if you are new or experienced. Chaturbate has so much traffic that anyone can find it's place and make the most of it. But to win, you have to play first, so forget all prejudices you have about cam sites and start working today with the best cam site there is, Chaturbate!.
On Chaturbate, anyone can make lots of money. You just have to build a big list of followers, and put on good, sexy shows. Find the way to make your audience pay for your shows. There are many ways to do it.
Most girls just set one or many goals on their room's subject and act accordingly. That is the easiest way to start, because you don't have to use apps or bots. We've always recommended to use them, because it is a distinctive factor and can give a different feel to your chat room.
A well known technique is to promote a future hidden cam show. Any user willing to watch your hidden cam show will have to pay the ticket beforehand. When the time runs out, you can start your hidden show with a command used to activate it. All the info required to make this work is in the crazyticket app documentation.
How much the top girls on chaturbate make?
But let's get to the point. How much the top girls make? Well, certainly more than $3000 a month. If you check Chaturbate's blog, you'll see there are many cases of huge tips given to girls on their birthdays or without any special reason!
For instance, check this post about a girl who received an over 250.000 token tip ( over $12500. Or this one, when another broadcaster got an over 50k token tip ( $2500 ). Both are great examples of what you can achieve in just one day.
The key as we said is to grow your list of regulars, and hope for someone wealthy enough to give you such a tip. It's not something common but certainly not impossible. Don't waste more time and get to work. Thousands of potential tippers are waiting for you on Chaturbate!