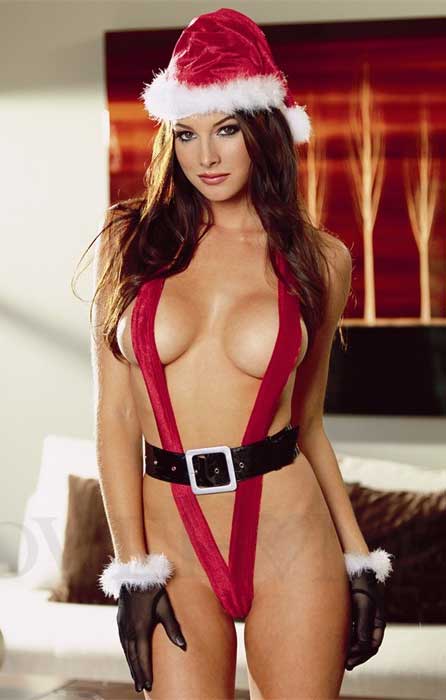 Hello, i'm Kristanna and i'm gonna tell you why you should try to cam in the next 3 weeks as much as you can.
The best time of the year to cam
Christmas is right around the corner. Holidays, happyness, and some free time to spend with family, friends. This is one of the best times of the year to make money on cam. Viewers have more money available and you should take advantage of that.
Last year i made over $4k in just 3 weeks, precisely from December the 9th to New Year's eve. My method was quite simple. I was broadcasting the whole day. Well, not the whole day, but almost. About 6 hours a day. It was exhausting, it was worth it.
One thing i've noticed the last few years is that people is more willing to spend money on Christmas, even on site likes Chaturbate. I was curious to know if that spending crazyness we all have in this time of the year applied to my favourite source of income, Chaturbate, and i can say it does.
One thing people love to see, are Christmas themed cams.
Get a nice and sexy Santa outfit and do what you do best. I can promise you that you won't go unnoticed and your viewers will give you more just because of that. If that's too much for you, just let your viewers see your room's decoration a bit. Remember them that  we're in Christmas.
Just use a proper subject for your room and customize your auto messages with some Christmas reminder like "Tip now or Santa won't come this year".
This has worked wonders for me in the past and i hope it works again this year. If you have days off work and you can use your cam, don't waste more time. You'll make much more money this month.
Think about it, it's cold, days are shorter, and more people is in their homes, with lots of money to spend. That is a great opportunity you should not miss. And there's more. A couple years back, i convinced my boyfriend to make shows with me.
We both used special outfits for the occassion and our regulars loved it. Make sure anything you do is about Christmas, especially from December the 20th to the 31st.
And of course, make sure to learn how to use the apps and bots. There are some videos on this site about it and you'll see how easy it is to use them to improve your shows.